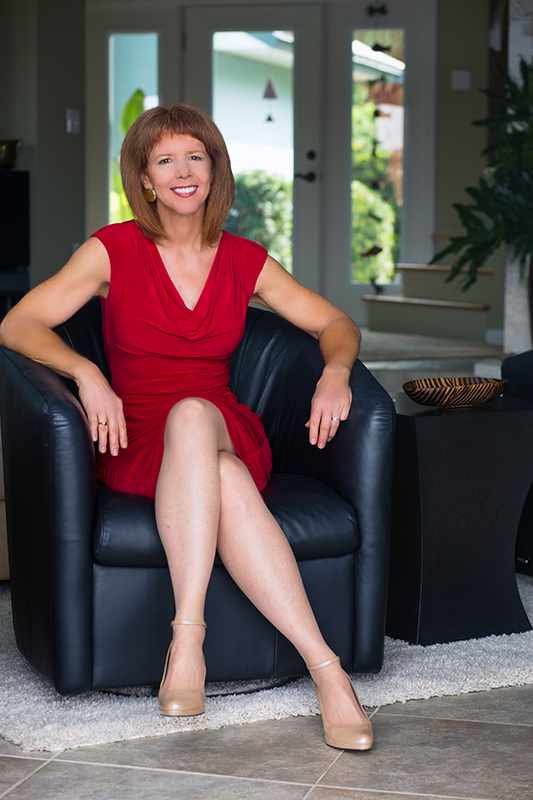 Linda Cobb integrates her talks with humor, and differentiates herself by reminding us of what we know and may not be implementing. Her presentations encourage audience members in a way they remember, implement, and experience results.
Linda also offers individual coaching to further aid participants in transforming their desires to results. Her personal background allows her to connect with a variety of audiences – entrepreneurs, CEOs, mid-level managers, and women's groups.
Event planners count on Coach Cobb to be easy to book and always relevant. Call her directly at 321-722-1393 or email coach@lindacobb.com for more information.
Leave That Behind: The Secret to Permanent Weight Loss
It may surprise you to learn that changing your body begins with changing your mind!  Linda shares why traditional diets don't work, and gives you simple tools to get past your weight issue once and for all! Learn how to reprogram your mind to make it work for you, rather than against you.  Learn the exact tools that helped Coach Linda Cobb lose 40 lbs. and keep it off for 25 years…without dieting!
Caregiver Tools: How to Avoid Compassion Fatigue
Based on Linda Cobb's book, The Thrive Guide for Caregivers: Tools for Preserving Your Sanity, Energy, and Relationships. Linda shares how shifting your perspective can have a profound impact on your energy.  She encourages self-care in order to serve others and offers practical tips and techniques that you can use right now, to help you thrive even when you're a caregiver. You'll learn the same tools that helped her maintain her business and health during the 8 years when all three of her family members died. Gain strategies that will simplify your life and restore your energy so you can deal with challenges head-on!
Energy Management: Focus Tools to Eject Stress
Conserve your energy and achieve more in less time. By installing key focus tools, you can accomplish more than you thought possible AND minimize stress!  Not only that, but you can use the same tools at work and home!  Stop letting your "to do" list rule your life.  Blast through your day without confusion and you'll naturally eliminate the chaos and clutter that leaves you drained.
Power Habits: Mental Fitness Tools Used by Top Athletes
Like it or not, your physical and mental fitness matters if you want to get hired, be promoted, or lead more effectively. In fact, studies show that overweight executives make lower salaries because they're viewed as less effective. And, just as your body is a walking billboard for your level of physical fitness, your responses to stress reveal your level of mental fitness. Learn the short route to mental fitness with simple, yet powerful practices you can easily install. If you're a busy professional, these "power plays" are your secret weapon for improving your performance. Now you can learn what top athletes use to keep their minds focused for winning results.
How to Attract More Health… and More Opportunities
Do opportunities come your way easily and often? Do the leaders in your organization automatically think of you in their succession planning?  Learn the secrets to creating the credibility and visibility you need to be successful.  Learn the sequence of creating results, and how to use it in your own life.  Find the juice that will raise your energy every time, and learn simple practices to keep your energy high.  Energy is your secret weapon for creating success!
STEP UP AND LEAD: How to Be an Internal Entrepreneur
What keeps you from moving up? You know your stuff. You've got a track record. Summon your courage and STEP UP! If you've got what it takes to solve a problem for your organization, there's never been a better time to offer your full value! Learn the tools of an "intrapreneur" to rise up in your organization. With the right skills, the right solution, and the right plan, Linda has helped many clients create their own jobs! The stakes are high and time is short.
From Group to Team (Comes with Assessments)
Winning teams have traits that set them apart. Team members understand each other, and they have consistent practices to hone their skills and eliminate obstacles. If you want to get a team in high performance mode quickly, assessments and key practices are the best route. Learn how you can easily spot strengths, weaknesses, and avert team conflicts. Add key practices and model them consistently and you'll have a team that not only soars, but avoids common pitfalls like mistrust, conflict avoidance, and lack of accountability.
The Art of Leadership: Inviting Their Best
Do the people you lead enthusiastically embrace the goals you set forth? Do they over-deliver, even when you're not there? Do they actively solve their own problems? If not, you may not know about the hidden factor that invites top performance. Even worse, you may be limiting high performance without even realizing it! This course will walk you through the logical sequence of creating results, and on to a new way of thinking that will ensure you get the best from yourself and the people you lead.